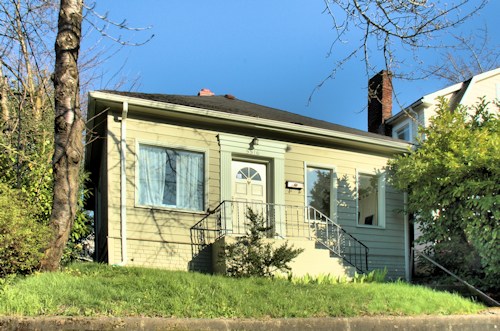 Case #75: The renter won't let us come inside the house!
Every once in a while, an opportunity comes up that doesn't seem like an opportunity until you start to really think about it. That's the case with this one.
The seller was in an interesting jam - his renter did not want to move and had decided to make things difficult for him. She asked that anyone viewing the home make an appointment with her 24 hours in advance. Then she would delay the appointment, cancel it, or even just refuse to show it.
To make matters worse, the home had some really ugly siding on it and did not have good street appeal at the time. I am pretty sure that the few people looking to see the home never got the chance and gave up pretty quickly.
Our clients were very interested in the home and were on a low budget. So we priced out the siding and then waited it out. We just kept trying to see the home for almost 30 days - we finally got the chance to get inside. I have a funny feeling we were the only ones that got to see it because of our persistance. The seller was really in a spot, so we made an offer significantly below list price and it was gladly accepted.
I'm sure the home would have sold for a lot more money had people been able to see it. Our patience and persistance paid off and our clients were able to take the money they save, fix the siding and remodel the home.